Art and Craft Shows
Pink Wings will be at the 2017 Edmonton Holiday Make It Show !
The Make It Show will be held at the Edmonton Expo Centre, and we could not be more excited to be one of the 265 exhibitors selling gorgeous handmade items!
This show is a great opportunity to do your Christmas shopping and support local artists, crafters, and makers! What we love so much about the Make It community is that it allows us to support the creative talents and dreams of people just like us.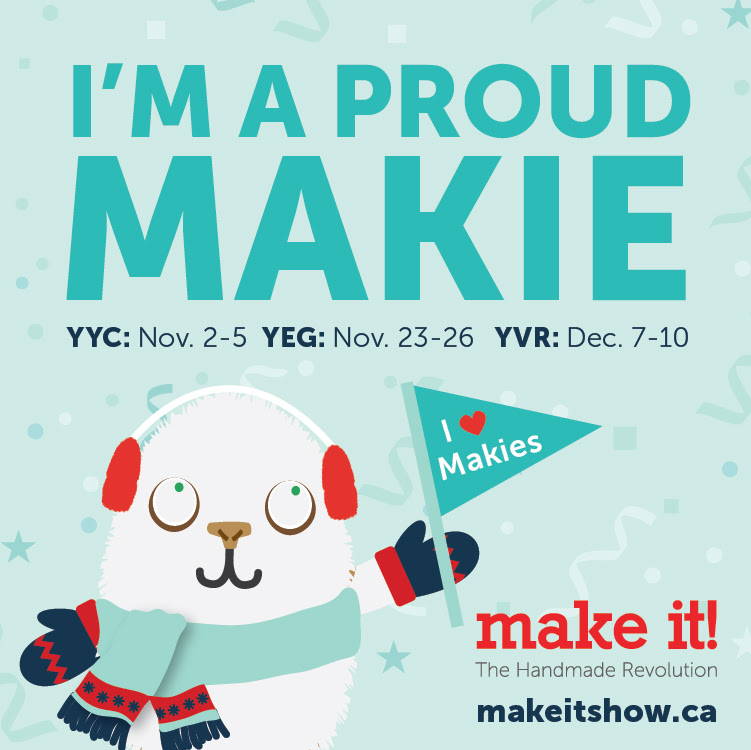 Don't be shy... please come down and introduce yourself, as we cannot wait to meet each and every one of you!
Below are the Make It Show hours:
Thursday, Nov. 23, 11am – 9pm

Friday, Nov. 24, 11am-9pm

Saturday, Nov 25, 10am – 6pm

Sunday, Nov 26, 11am – 5pm
Hope to see you there <3